Great Gratins
AS THE SEASONS TURN, gatherings call for warm, comforting meals. All of these gratin recipes are great for feeding and pleasing a crowd. IN THIS ISSUE, we explore how gratins transform ordinary vegetables into wonderful, delicious side dishes.
For Making Gratins
Bia AuGratin Dishes
Serve Gratins in individual dishes for a charming presentation.
 Mauviel 3 QT Saucier
 The sloped sides of this saucier are perfect for whisking and building sauces.
Emile Oval Baker
These stoneware dishes provide wide, shallow cooking area, exposing ingredients more directly to heat. Transfers well from oven to table.
Microplane 4-Sided Box Grater
Make quick of grating cheeses -- fine or coarse-- with this ergonomic, super sharp tool.
Best Manufacturer 12" Balloon Whisk
A quality stainless steel whisk is essential for making sauces-- a kitchen must!
OXO Simple Mandoline
This super sharp tool creates the thinnest slices of potato and shaved brussels sprouts- perfect for making gratins.
Grace Manufacturing Cut Resistant Glove
Stay safer in the kitchen! this cut-resistant glove protects fingers while cutting, grating, and shredding foods. A great way to stay out of the emergency room, and gain kitchen confidence.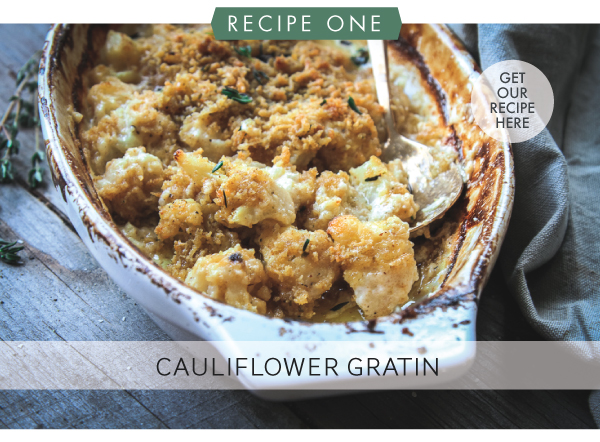 ---
Leave a comment