Quick Chicken For Fast Weeknight Meals
It's a daily dilemma - what's for supper?

 

We're often looking for something that's fast, flavorful, and easily accomplished . . . . something that satisfies our hunger and allows us to get on with tackling the evening's agenda.
IN THIS ISSUE, we're featuring weeknight strategies for eating well at home utilizing three speedy techniques that yield great results. Our recipes include Sheet Pan Caprese Chicken, Garlic Honey Chicken, and Creamy Chicken, Mushroom, & Spinach One Pot Pasta. You'll find that they are all great additions to your repertoire of fast and flavorful!
 Olive Wood Round Spoon
  Beautiful, durable wooden spoons are classic for a reason! Effective and kind to all surfaces.
Le Creuset 5.5 QT Round Dutch oven 
A classic! Perfect for one pot pasta and so many other dishes.
Best 8" Balloon Whisk
A perfect tool for making marinades and sauces- a small whisk is so handy!
USA Jelly Roll Pan
Made with heavy-gauge metal with a rolled rim that won't warp or bend under heat.
Wusthof Classic 6" Chef's Knife
We love the size and form of this knife. Perfect for fast dinner prep!

Fagor 8 QT Lux Multicooker
One amazing pot- over 10 essential functions.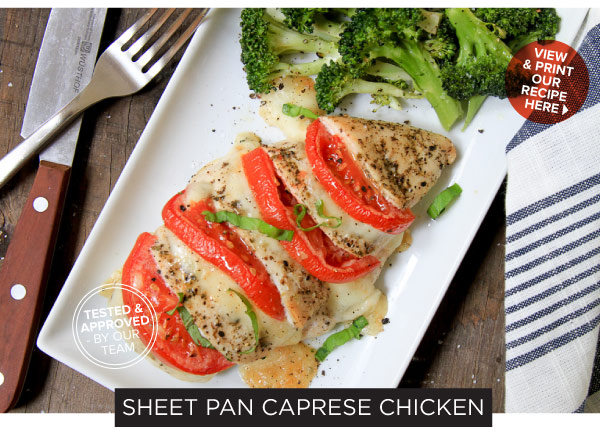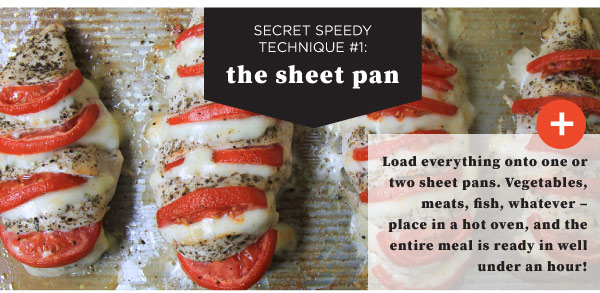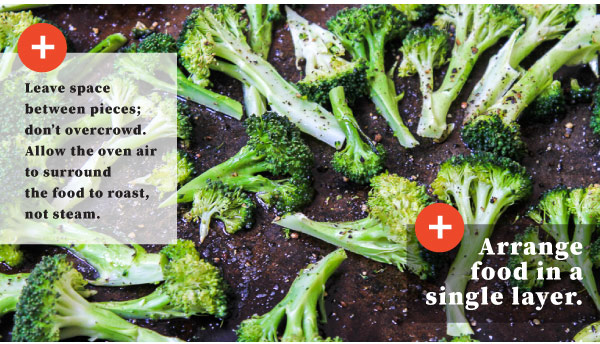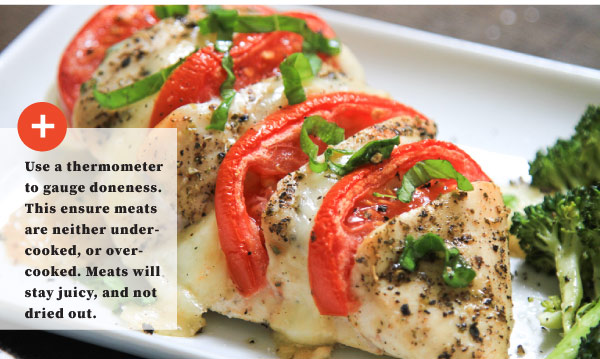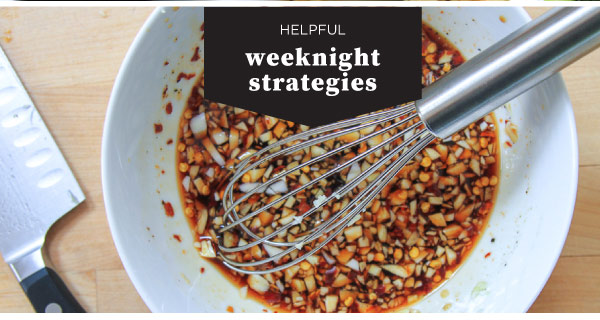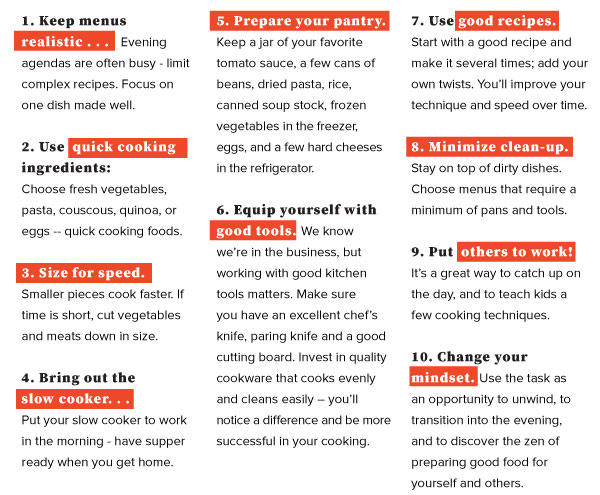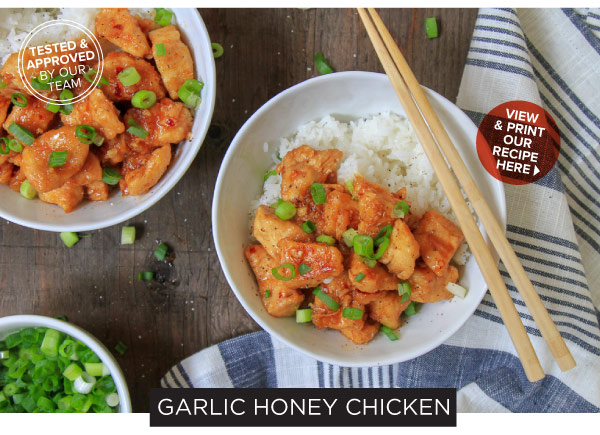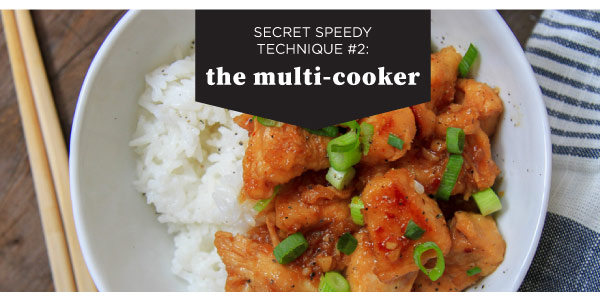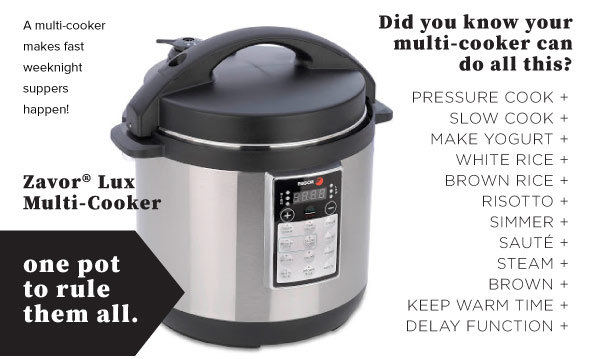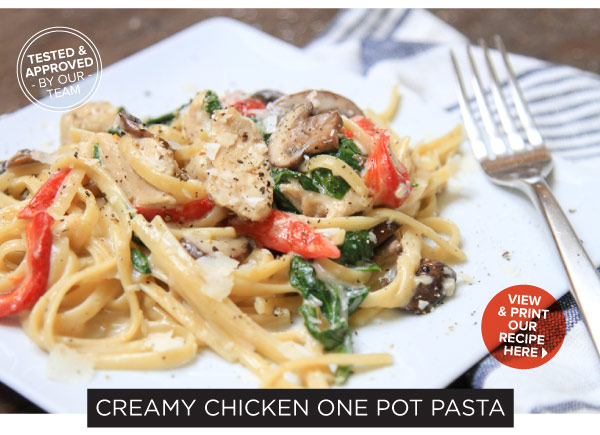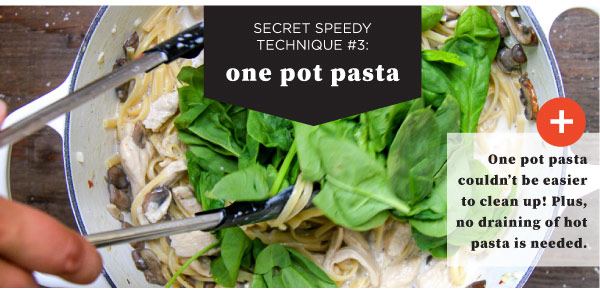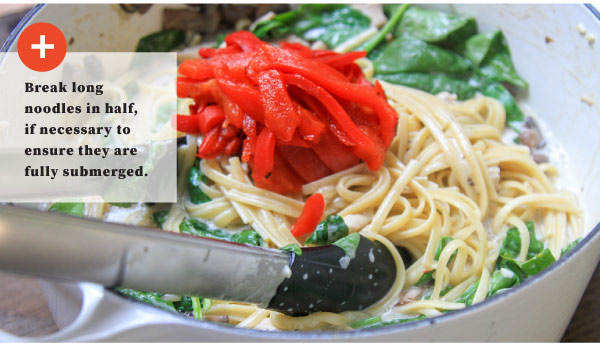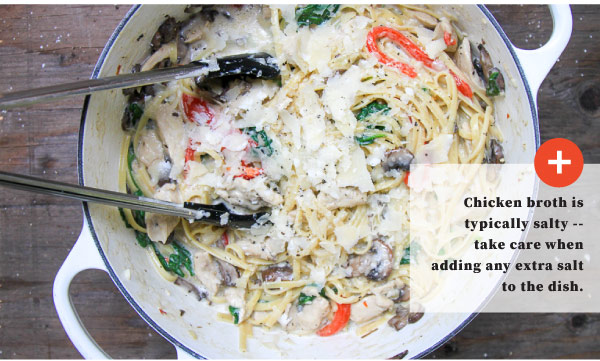 ---
Leave a comment